Text + Payments.
Reimagined.
A seamless, embedded payments solution, powered by a compliant-first messaging platform.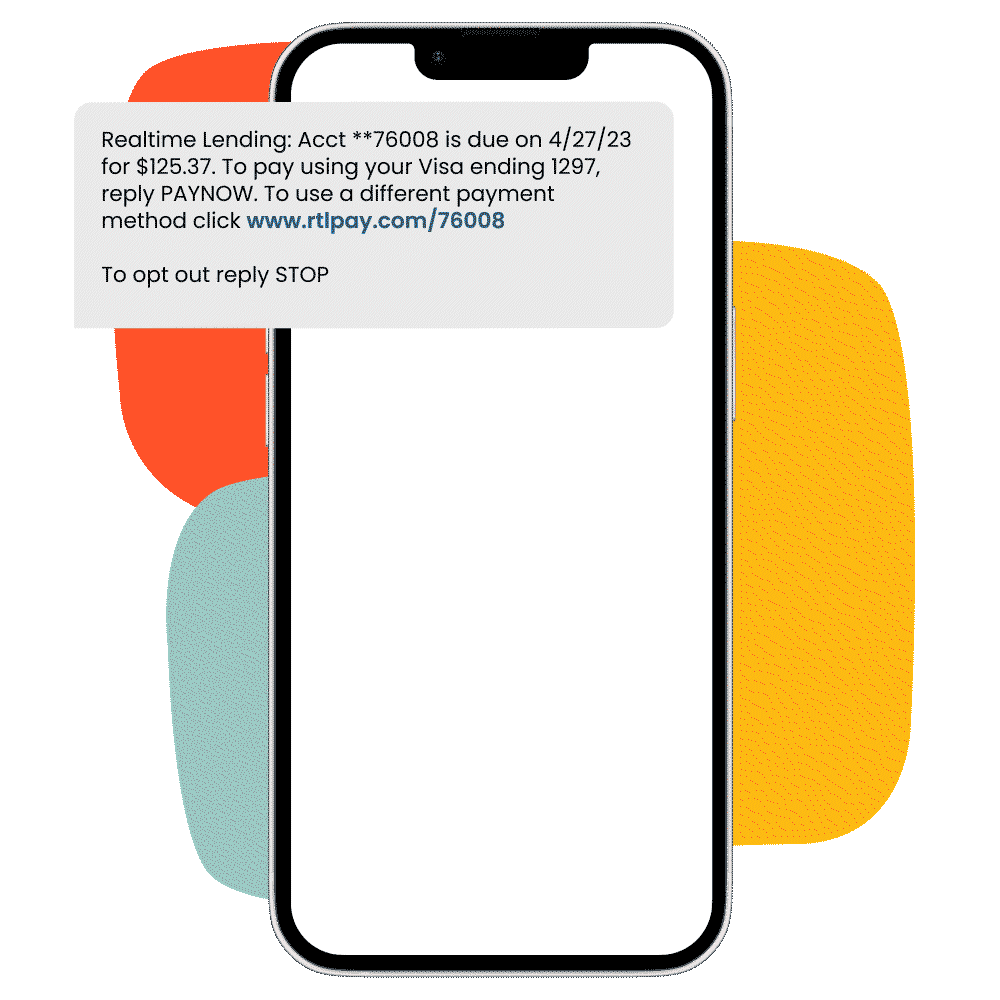 Text Your Way to a Better Bottom Line
Getting your customers' attention – and gaining their trust — is a challenge, no matter which way you spin it. Text messaging is a proven way to drive improved results, more on-time payments, and improved operational efficiencies for your business.
Harness the Power of FinText™ for Consumer Finance
Solutions by Text is the leading text and payments provider for consumer finance. Our powerful FinText™ platform, insightful reporting, and top-tier support fuel our customers to drive world-class results, enhanced engagement, and increased efficiency.
Results start with the connection. Industry-leading TextIQ™ and daily Deactivation Logic® monitoring give you the data you need to reach the right person, with the right message, at the right time.
Rely on our experts to craft the right messages at every stage of the customer journey. Whether you are doing outbound communication, or two-way messaging, we ensure your messages resonate with your audience and our templates ensure your team is communicating in a consistent and compliant way.
Let text power your communications from loan origination to payment reminders and collections.  The FinText™ platform gives you everything you need – messaging, payments, reporting, and compliance – in one place, to build trust and response from your customers.
What Our Customers Are Saying
Daniel Baggett
SVP of Compliance & Loan Servicing, SAFCO
Solutions By Text has helped us achieve a 70% Kept Rate—that's 10% higher than our combined rate—across all contact channels. SBT is a leader in innovative methods of communication for collections.
Rick Bonitzer
CEO, PayCourt
We rely heavily on text for payment plan reminders and past due notices. With Solutions by Text, we have seen a 20% reduction in promise-to-pays breaking.
Resources to Elevate Your Texting Program